ProSlim™ Fat & Cellulite Remover
Regular price $399.99 $149.97 63% OFF
We are giving away 100 units at an amazing price - First Come, First Served ⏰
ARE YOU READY TO SEE THE NEW, MORE CONFIDENT YOU?
Who says a great body is impossible to achieve? Introducing the revolutionary ProSlim™ Ultrasonic Cavitation Device with advanced EMS, Ultrasonic and Infrared Technologies that are optimized to deliver MAXIMUM results in MINIMUM time!
Specially developed for the treatment of Cellulite and Skin-health, it helps burn EXCESSIVE FAT deposits on spots like the belly, thighs and arms, but can also be used on your face or décolleté.
FEATURES
SLIMMING AND TONING - Ultrasound technology breaks down fatty tissues resulting in a naturally skinnier body


INFRARED THERAPY - Infrared light penetrates deep into skin which improves blood circulation


SKIN REJUVENATION - Helps activate skin cells and improves its elasticity


TREATS PAIN - Effectively treats severe aches and pains


REGULATES - Aids the regulation of secretion and helps the body to burn fat faster which promotes weight loss


MICROCURRENT - Microcurrent technology stimulates the muscles and massages through excess fatty tissues and acids


5 MODES OF EMS (Tapping, Massage, Knead, Scrapping, Slimming)
Cavitation treatments at local beauty centers can cost hundreds of dollars for a single session. Why bother paying so much when you can have as many treatments as you want from the COMFORT OF YOUR HOME?
Customers Top Results!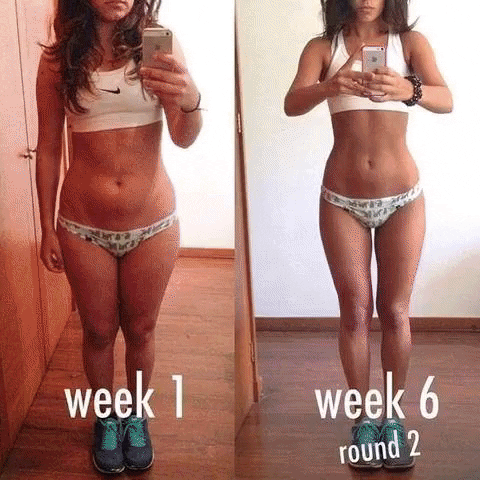 HOW DOES IT WORK?

ProSlim™ Ultrasonic Device uses focused, low frequency ultrasonic waves to access stubborn fat cells underneath the surface of your skin.
The frequency of the ultrasonic is set to disrupt the cells that are causing cellulite to appear. The continuation of the cavitation therapy causes the break-down of the fat which is then NATURALLY ELIMINATED through lymphatic and urinary system of the body.
Ultrasonic waves also encourage blood flow and improve blood circulation within the body which helps clear out toxins. This is excellent for PURIFYING your face, fighting blackheads and reducing blemishes!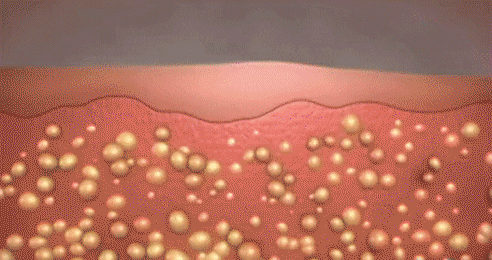 WHY ULTRASOUND CAVITATION?
SAFE & NON-INVASIVE
This non-invasive alternative can help you to eliminate local fat deposits without carrying ANY RISKS. No discomfort is caused, no needles, no repercussions. Everything happens via natural processes.
CONVENIENT & EFFECTIVE
ProSlim™ Device can be used from the comfort of your home. Just 10-15 MINUTES of 2-3 treatments/week will make a difference. Get rid of the fat that will not disappear with diet and exercise alone!
SCIENTIFICALLY PROVEN
Countless studies have proven the effectiveness of ultrasound fat cavitation and concluded that treatments can lead to LASTING RESULTS with regards to the skin condition, cellulite and overall health.
How To Use:
Use the device 10 minutes for each function for the first time, and gradually increase to 15 minutes as you get used to the therapy. 2-3 treatments/week is recommended 

Make sure to drink enough water prior and after the therapy

To maximize results, follow each treatment by a cardio training, yoga session or other physical activity 
FAQ
Does it really work and is it safe?
Ultrasound Fat Cavitation is scientifically proven to work, that is why beauty clinics offer this Treatment for such a high price. Ultrasonic cavitation uses low frequency ultrasound to subject fat cell membranes to a strong wave of pressure. The cell structure cannot withstand this pressure and disintegrates into a liquid state.
The content of the fat cell, which is primarily comprised of triglycerides, is dispersed into the fluid between the cells and transported through the vascular and lymphatic systems to the liver in a natural metabolic process. The liver makes no distinction between fat coming from the cavitation treatment and fat originating from consumed food and processes the material using the body's normal mechanisms. The whole process is COMPLETELY SAFE.
How long until I see results?
This is different for every human body. In general, it takes around 2-6 weeks to see results. It depends on which body part you are using it on, your weight, age, gender and metabolism. Some people report results within the first week while other people see results after 6-8 weeks. You can use the device 2-3 times per week per body part. The session time should not exceed 10 minutes per body part. Please drink enough water when using it (>2 liters per day)
Can ProSlim™ Device cause cancer or other disease of a sort?
Absolutely NOT. The build-in functions (Infrared, Ultrasound and EMS) do not cause cancer or any other disease - all of these technologies have been proven and are widely used in the fitness and weight-loss industries.
I believe in the technology but what makes this device so unique?
ProSlim™ is priced at a FRACTION of a single spa treatment cost. While the results are very similar, our device is a safe HOME-BASED solution which means you can use it and enjoy all of its amazing benefits whenever and wherever you want!
On which body parts can this be used?
The device can be used on your face, neck, arms, legs and belly.
How long should one session be?
When starting out, please, do not exceed 15 minutes (Ultrasonic) and 20 minutes (EMS) of use time in TOTAL per session. You can use the device for 5-10 minutes per body part.
Can everybody use it?
You should avoid using the device if any of the following conditions apply to you: 
- People that have a pacemaker
- Metal Implants in the body 
- Pregnant women
Our Customer Says:
WARNING ABOUT COUNTERFEITS
Be careful! Cheap counterfeits of ProSlim are being sold on the internet by a group of criminals. Some of them only take your money and don't deliver the product. Buying counterfeits is dangerous and illegal. 
These devices do not use the same technology and should be avoided. We're doing everything we can to make these criminals stop the illegal activity.
Please help us by reporting the counterfeits sellers on Amazon, eBay and other platforms. 
We highly appreciate your help!
UPDATE: Due to huge demand we are officially running low on this product, please place your order while supplies last! 
Worldwide Shipping &

75 %Off Today!

 

Limited to first 500 customers
Shipping time:

4-7 days to the USA, 8-14 days Worldwide
Package Includes:
1 x ProSlim™ Fat & Cellulite Remover (Us Plug)
1 x Power Adapter
4 x Electrodes
1 x Cable 
1 x Gift Wrap Box
English User Guide (PDF) - Less Paper, Save Forests, Rescue the Environment 🍃
people are currently looking at this product
Guaranteed Safe Checkout